Kink Ador is the rock trio of artist and songwriter Sharon Koltick. The singer-bassist-trumpet-blowing empress has been compared to rockers like St. Vincent or Sting of the Police. She is a charismatic front woman who commands the stage with a smile and rocks out with her band of world class musicians from Nashville, TN, featuring Michael Kisak on guitar, and Evan Buchanan on drums. The Kink Ador sound is influenced by bands such as The Talking Heads, The Police, The Strokes, The Clash, and David Bowie. Kink Ador's music delivers with a straight-ahead clarity hard to find in a post-pop wasteland. Koltick brings a sense of purpose and fury to the fore. Her voice conjures the hiding spirit, both power-packed and expressive. The band has shared the stage with bands such as Wye Oak, Mona, Chancellor Warhol, Empires, Clinic, Justin Kalk Orchestra, and performed at US Festivals SXSW 2015, CMJ, Summerfest, Oranje, Snowball, and in Canada at CMW. In Rome, Italy Sharon has collaborated with Italian composer Andrea Farri and their music has appeared in Italian films and theater productions.

Kink Ador's latest release "Set Me Free" (2015) produced by Ken Coomer is a righteous ride through the American dream with songs like "Pilgrim Song" a moody soaring anthem which sounds like a Pink Floyd song from the future, with gospel singers on the chorus singing "across the land/across the sea/ some lay above/some lay below." the lyrics discuss the idea of finding home. The record is also highlighted by the punk riff-rock hyper ballad, "Road to Hell," which describes the dark downward spiral of love, with cheerful lyrics "with my girls we talk/we love to people watch/when were on the road."

All inquiries email human@kinkador.com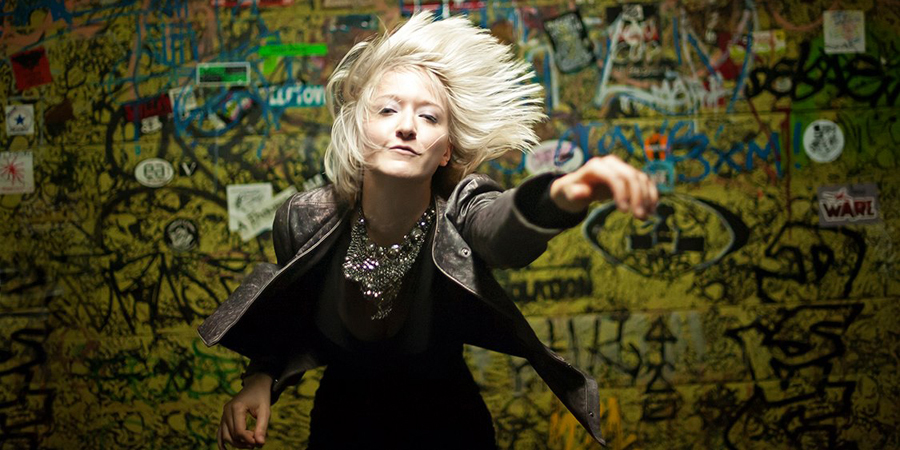 Kink Ador photo by Robbie Quinn.